No longer do we have to resort to Nigerian pyramid schemes for online traffic. Today, effective content marketers engage customers through online content creation. Their aim is simple, provide valuable content and solve customer pain points. Unlike the Nigerian method, content marketing creates trust and long-term customer relationships.
Effective Content Marketing
"The Joe Rogan Experience" is a free audio and video podcast. It has become one of the most popular podcasts in the world and receives millions of views per episode. Here are three reasons why his brand excels in content marketing. 
1. His authentic personality. 
Rogan's followers trust his unfiltered and authentic personality as he is known for questioning everything. Other then his pre-show sponsors, he doesn't actively sell products or services to his audience. Instead, he tries to educate the public through his perspective and guests. Around 90% of customers prefer an authentic personality when receiving information on social networks.
2. Consistency
You can expect a new two-hour podcast every weekday. The full podcast is available anywhere you find podcasts and video clips are prevalent on YouTube. Rogan's audience doesn't have to go to him, he goes to them. With around 3 billion social media users globally, understanding the social environment is a pivotal area of success.
3. High-quality production
Rogan's studio consists of two main camera angles. Visual content gives his followers insight into the smokey atmosphere of the room. It's is estimated that 80% of all internet traffic is dedicated to video. Around 75% of millennials watch a video on social media daily and 50% prefer video content over text. No wonder, his cult-like following has influenced; Tesla's stock price, presidential candidate's popularity and plant substance legalisation.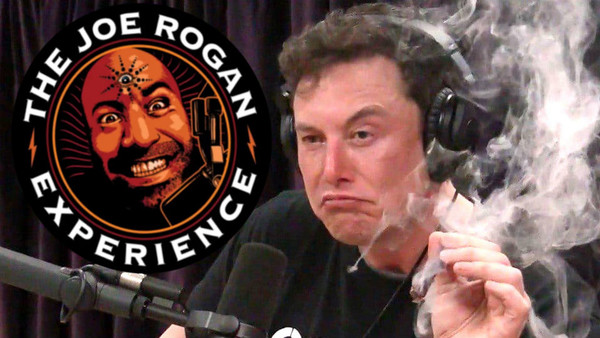 So, what kind of content engages you?